Our jury panel is represented by tech scene shapers and policymakers armed with years of experience and insider knowledge.
Their mission – demonstrate unbiased judgment and dive deep into the realms of evaluation. Based on carefully designed criteria in each category, they'll scrutinize every finalist with surgical precision. Brace yourselves for their insightful verdicts that will separate the extraordinary from the ordinary.
Meet Latvian Startup Awards Jury 2023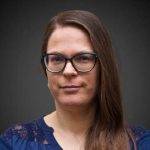 Journalist at Labs of Latvia
I have been writing about Latvian startups since they appeared in our country. I have 10+ years of experience in business journalism working for the daily business newspaper Dienas Bizness in Latvia. For the almost last three years I'm working for labsoflatvia.com where I cover Latvian startups, technology news and innovations. I also write for Delfi, Forbes Latvia and Baltic Business Quarterly. My favourite topics are startup success stories, people behind the business, unicorns of the Baltic States and female-founded startups.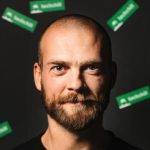 CEO & Co-Founder at Starwatcher.io
I'm failing forward by building startups and share my learnings with other entrepreneurs and founders. Have been involved with Latvian and Baltic startup ecosystem from the beginning. Now involved with TechChill conference and TechHub Riga co-working space. As a venture partner at Superhero Capital I'm able to help founders also with capital.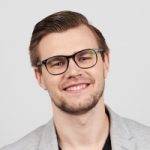 Director of Innovation and Technology Department at Investment and Development Agency of Latvia
Graduate of the Aarhus Business Academy with a degree in Innovation, Entrepreneurship, and Business Analytics. His medical start-up LifeSync IVS was recognized as one of the most innovative start-ups in Denmark in 2014 by VIA University criteria. Ņikita participated in creating and managing the Jelgava Business Incubator and the Technology Business Center in Riga. Currently, he is the Director of the Innovation and Technology Department of the Investment and Development Agency of Latvia, where he manages governmental support programs for developing start-ups and the commercialization of science.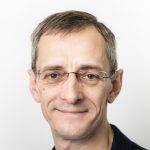 Investment Partner at Change Ventures
C-level roles in sales, marketing, product and business development at successful startups in US, UK and Israel, including AeroScout ($240M exit) and Bookatable ($110M exit). Prominent Baltic startup ecosystem leader, co-founder of TechHub Riga and TechChill. MBA, Stanford Graduate School of Business.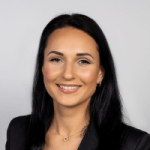 Vice Rector for Innovation at Riga Technical University
Over the last ten years I have been working to improve the Latvian and Baltic innovation ecosystem by implementing and improving Riga Technical University and partners overall entrepreneurial development and support programs as pre-incubators, incubators, accelerators.
Since 2017 I have been representing the European Institute of Innovation and Technology knowledge communities Climate-KIC, RawMaterials, Food by strengthening the development, implementation and further planning of the innovation segment.